Roofing Contractor in Quincy MA
Quincy is a city in Norfolk County, Massachusetts, its nickname is "City of Presidents." As a major part of Metropolitan Boston, Quincy is a member of Boston's Inner Core Committee for the Metropolitan Area Planning Council. Hollstein Roofing is proud to serve Quincy, we deliver professional service and top quality products. For over 33 years we have helped homeowners add value to their most important investment.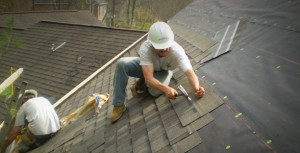 At Hollstein Roofing, we understand that installing a new roof is a huge investment and we believe in providing customers with all the information they need to make informed decisions about the roofing materials, residential roofing products, and labor used for their project. That's why we specialize in building and maintaining high-quality residential roofs using only the best roofing materials at a low cost.
The roof is the most important component of your home, a leaky, worn-out roof risks all that is under it. Let our professional crew help you to protect your home. Our professional services in Quincy MA, include Roofing installation and maintenance, full roof replacements, shingle installation and shingle repair. If you believe your roof may be in need of a repair or replacement, please call us at 781-767-3080 or fill out the contact form to set up an inspection.