Residential Roofing
At Hollstein Roofing, we understand that installing a new roof is a huge investment and we believe in providing customers with all the information they need to make informed decisions about the roofing materials, residential roofing products, and labor used for their project. That's why we specialize in building and maintaining high-quality residential roofs using only the best roofing materials at a low cost.
Hollstein Roofing offers complete roof replacements and roof repairs. We are the roofing company you can trust for a quality roof installation, and security knowing that you hired the best to protect your largest investment. We want to make sure that our customers are fully aware of all aspects of their roofing project, before and throughout the duration of the project, click here to find details of what to expect during your project.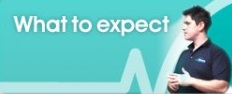 If you're looking to replace your roof this summer, give us a call at 781-767-3080. We'll send a fully qualified roofing professional directly to your home to discuss the weatherized roofing options available for your area. We also work with homeowners to improve existing roof structures and to make repairs on damaged roofs — no job is too big or too small!